January Excursion – ArtVo @ Docklands
Have you ever dreamed of being a fairy princess and owning your own castle?
What about riding on a romantic gondola in Venice? Meeting King Kong?
Boxing with a kangaroo? Visiting Ayers Rock? Being chased by dragons, or for the more adventurous… how about wrestling a lion in the jungle or riding a 24-metre barrel wave?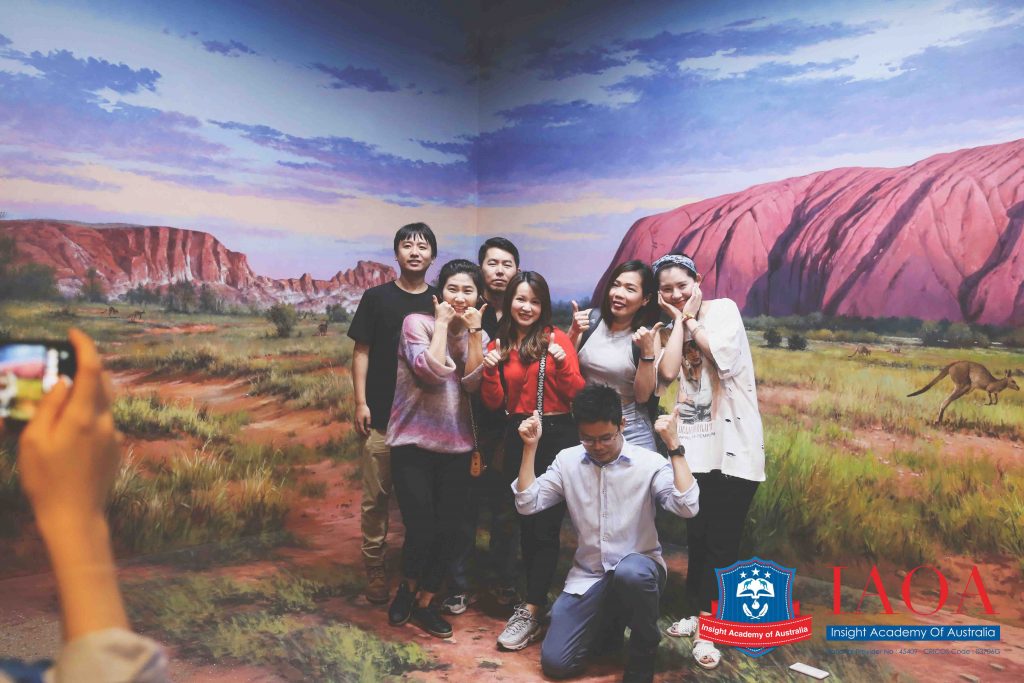 At ArtVo in Melbourne's Docklands, our English students have experienced all this and more as they explore an entire gallery dedicated to immersing themselves in all sorts of quirky scenarios.
With over 100 reality-defying artworks in 3D, this is the first immersive art gallery of its kind in Australia. The gallery has over 11 different themed zones for our curious students to explore.
What's more, the students can take their own photos in the process and build up priceless photo gallery!
The gallery is fun for all ages, markers on the ground indicate the best angle to take photos from and everyone is encouraged to 'be in the picture'.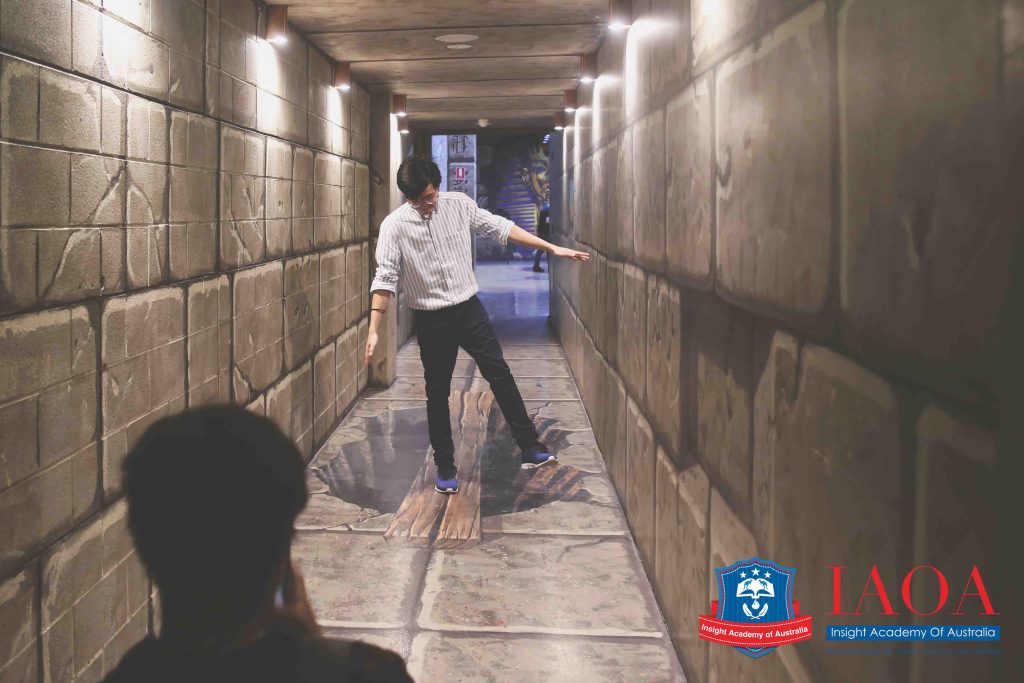 It is rare to find a place that allows you to interact with so many crazy scenarios and have a laugh along the way. If you haven't yet been, head down to ArtVo at the Docklands with your dear teachers and classmates (like us) – you won't regret it.
ArtVo – more than an illusion!